This document covers how providers can use the web portal to view/add charges to scheduled patients.
From the main menu bar select Patients.
Choose the scheduled tab. You can then select the particular provider you wish to view, along with the date.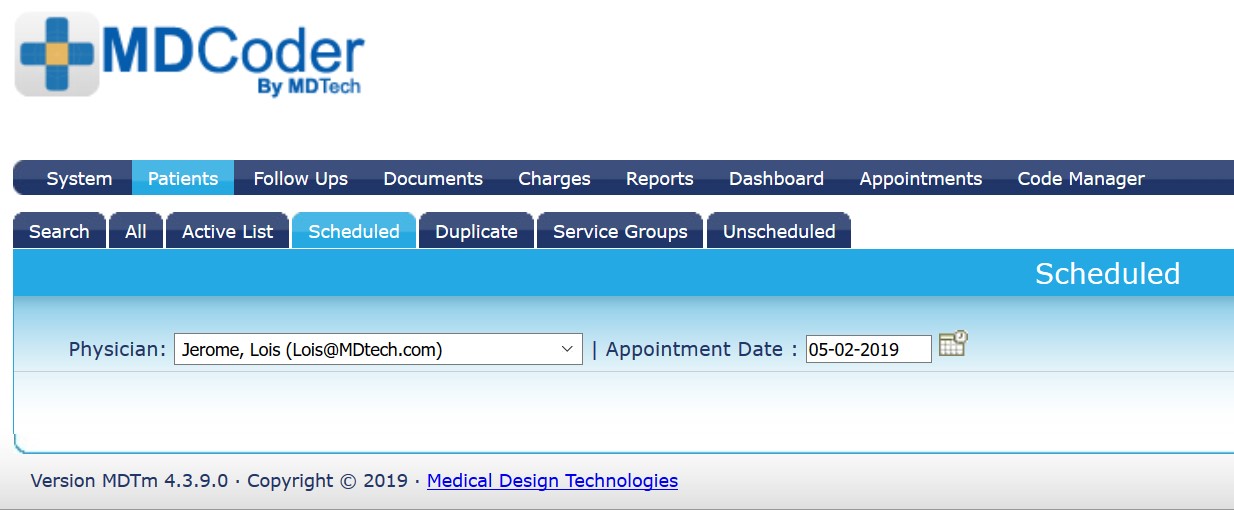 When the calendar opens, you can see a small number in red next to the date. This indicates the number of scheduled cases for the day.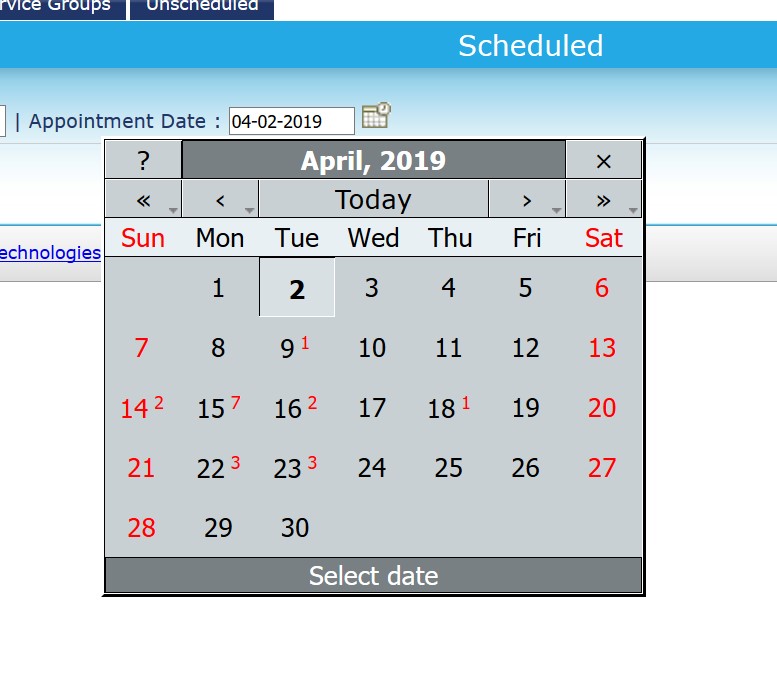 Selecting the desired date will open a full view of the schedule.
The patient name, date of birth, location and appointment time can be seen. The icon next to the patient name not only includes appointment time, but the number of charges that have been pre-certified.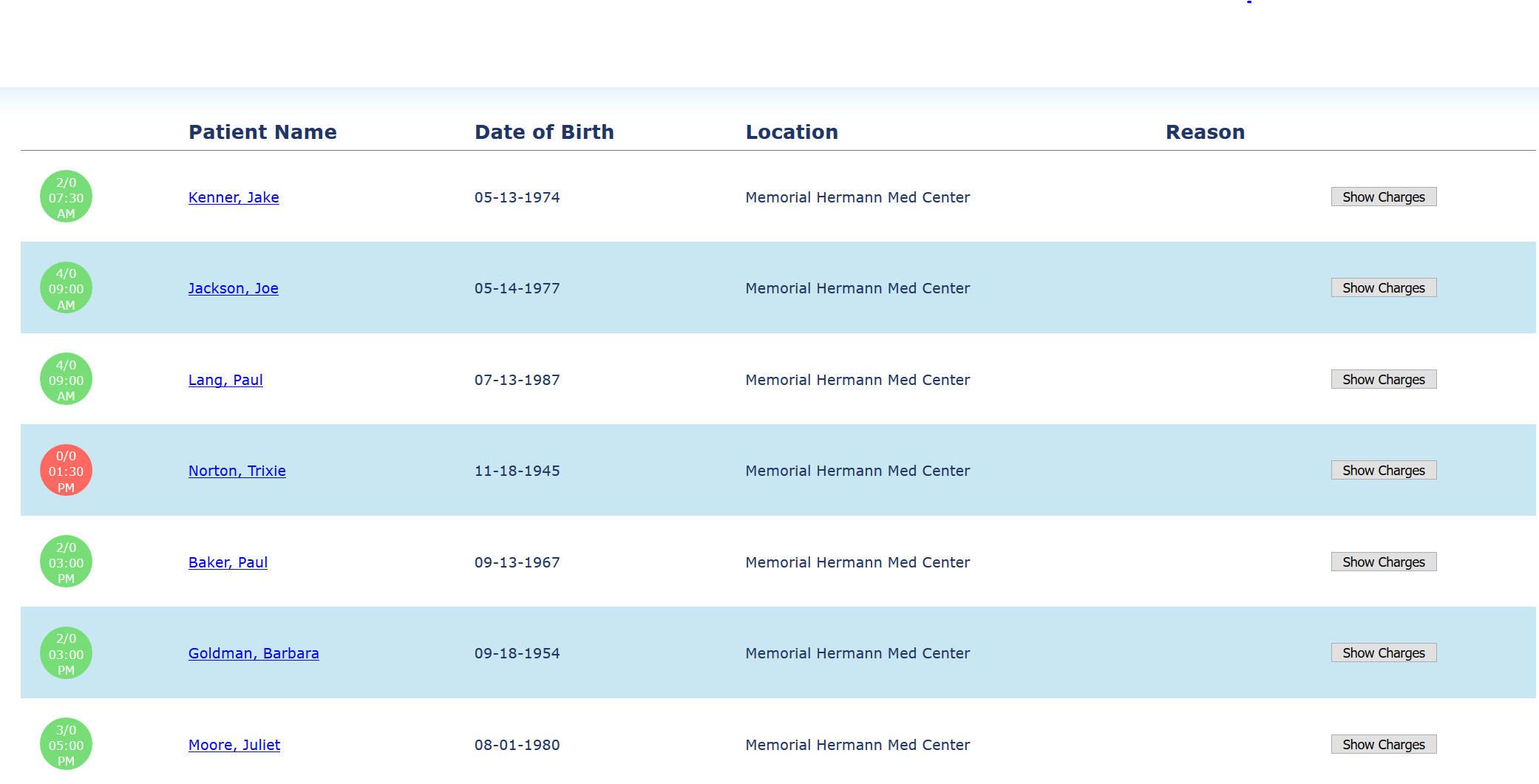 Selecting the Show Charges button will open a window which will allow you to view the entered charges where you can review/approve the charges or add new ones. If you select Review, the charge entry screen will open where you can edit the charge.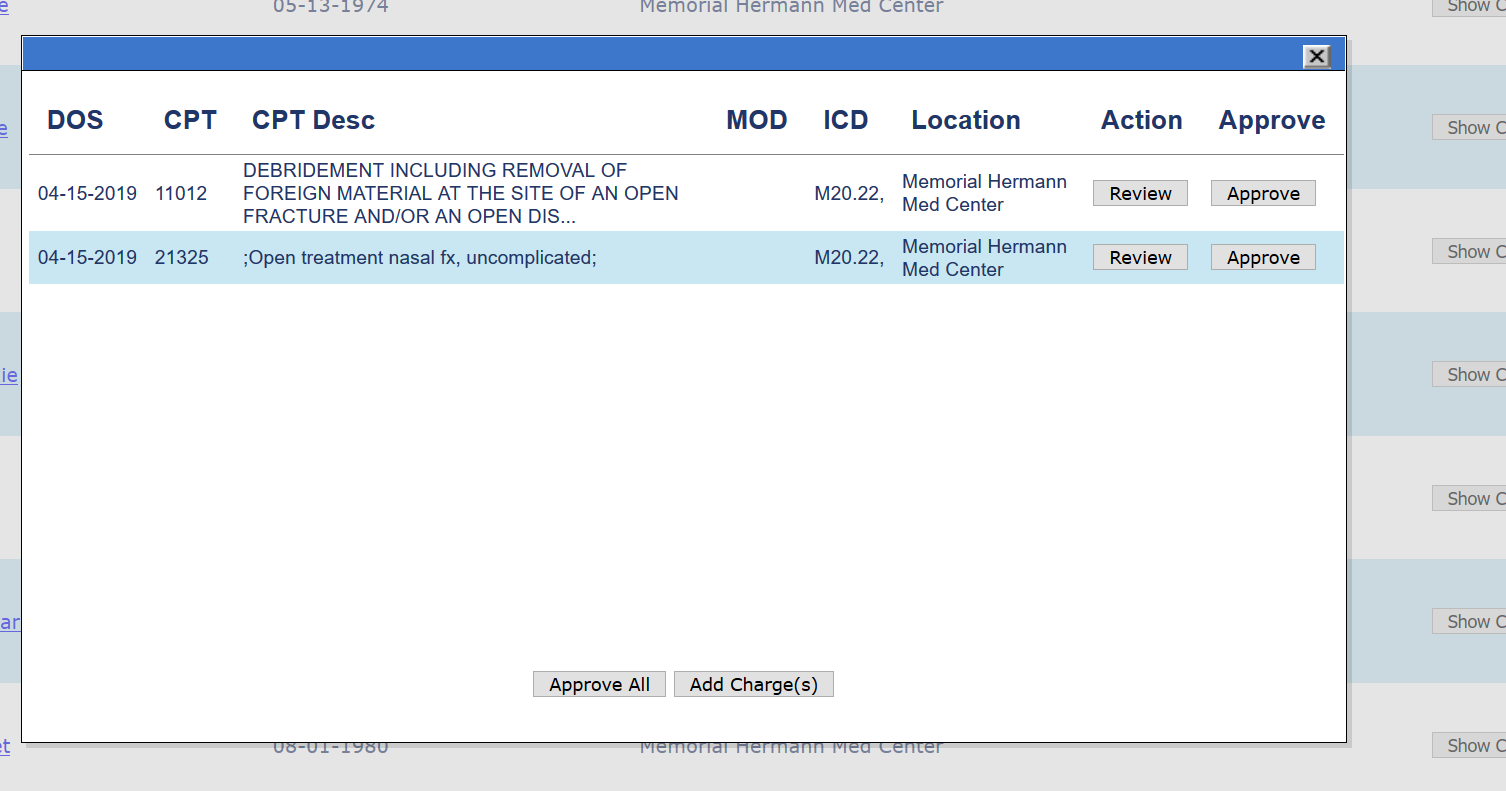 Once all charges have been approved, no data will appear if you select Show Charges.